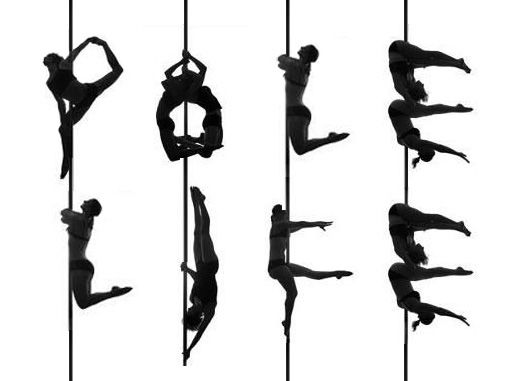 So you've been to a few lessons at your favorite studio and you're definitely sure you want to pole dance for life… Well then it may be high time you pole any time you feel like it in the convenience of your own home. Which then leads us to the subject of this article. Choosing the pole that's right for you!
There are several types of poles in the market to choose from. Hence, you need to know that your personal preferences and lifestyles fit with the pole you have n mind.
First, should you get a Fixed or removable dance pole?
For starters. it is important for your pole to be sturdy and stable. It must support your weight and must be secure on both the top and bottom fixtures. There are dancing poles which only require a base support, which is usually the option when there is no ceiling above where you intend to pole.
Fixed dancing poles
are made up of a pair of brackets that are screwed on the floor and ceiling. Most fixed dancing poles come with its own bolts and screws. Fixed dancing poles are a great option, so long as you are not planning to move it to another location.
Removable poles
on the other hand require pressure and tension to secure them into place. This kind of pole is quite practical if you are undecided as to where you want to situate them in your home. Or if you ever want to use your pole some place else. However, you need to make sure your ceiling is firm and secure, so as to provide enough pressure and tension for your pole to hold up.
Second, what size pole should you pick out?
Dance poles
also vary in sizes or diameter. Typical pole sizes range from 45mm to 50mm. Although there are much smaller sizes which you may be more comfortable with, however you must keep in mind that it is not safe to buy poles below 45mm unless it is made from toughened industrial steel which may cost more.
Competition and dance studio poles usually use the 50mm because of its ease in hand and foot grabs and body moves such as spins and slides.
Dancepolesale.com has a lot of pole varieties to choose from. From the Static to Rotating to the Beginner, the Light Removable and the Fully Portable! Read up on our Product Reviews for more information.